Redeem Bethel C.O.G.I.C.

Community Fellowship Center
Your Salvation is definitely worth the drive!
Welcome! We are glad you have come to visit our website to learn more about our church! Please take a look around at what we can offer to you as a Place of Worship. Feel free to contact us and subscribe to get emails about what's going on in the church!
These are our upcoming events outside of regular worship times! Please feel free to join us at any of these events and come expecting a move of God!
(Click on image to expand)
Resurrection%20Sunday%20Poster_edited
NYW 1st Workers Meeting 2020
Resurrection%20Sunday%20Poster_edited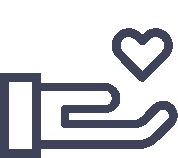 "Whoever is generous to the poor lends to the lord, and he will repay him for his deed."